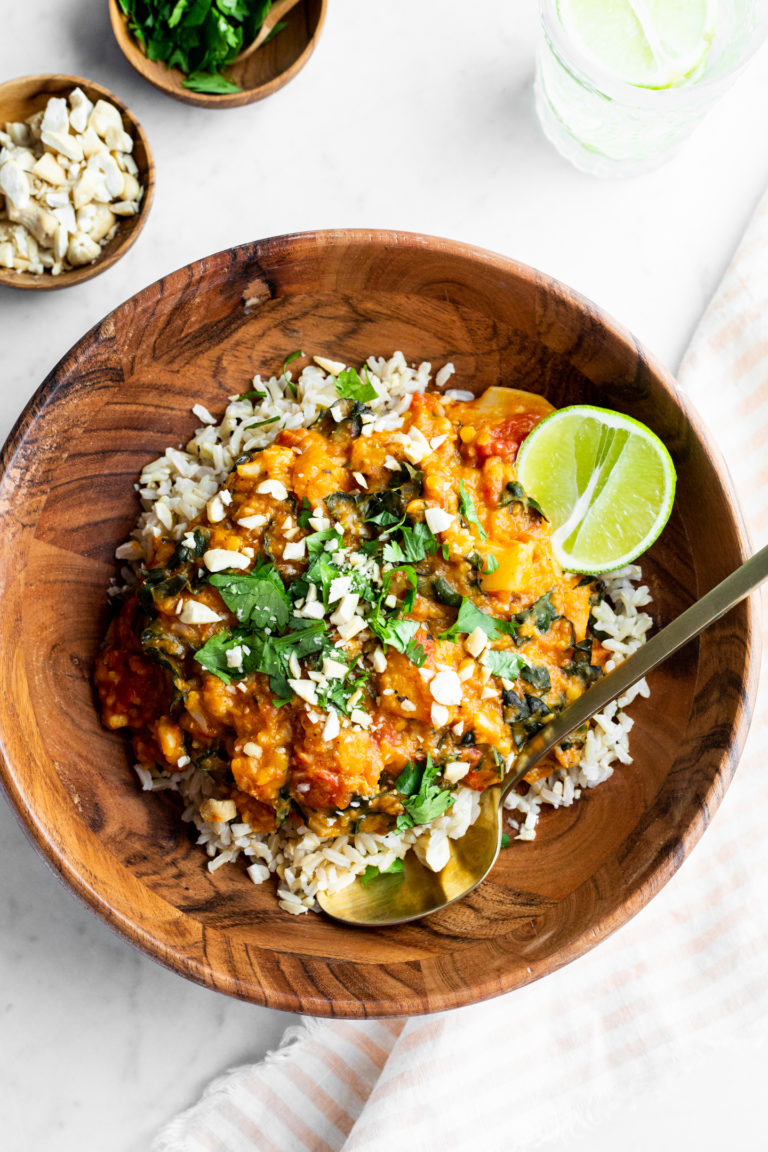 My very first vegan Instant Pot recipe is here! I ultimately made the submerge and obtained an Instant Pot after being on the fence of determining whether I craved a new appliance to take up real estate properties on my counter( it would have to fight for opening next to the kids' slews of artwork, after all ). Thanks again for the Ask Angela weigh-in back in February. I'm typically suspicious of new trends and like to wait a good while before I take the plunge, but I'm loooving it still further. I had totally miscalculated how delightful it is to put the lid on a recipe and keep walking! But this same accessible boast likewise impels it challenging to develop recipes because you have ONE SHOT to get the concoct occasion/ persuade compensate. No big deal. This curry made over 10 trials to get perfect…I changed up the feelings, concoct go( 6 minutes, 5 minutes, 1 minute, four minutes … ahh !), liquids-to-solids ratios…you refer it, I tweaked it! Nicole and I adore a challenge, though, so it's been fun figuring it out and I do think we'll get quicker as we go.
I had a stovetop pressure cooker back in the working day and that thing been applied to scare the bejesus out of me with all of its sounding and clanking around. So the first two times I cooked with my new Instant Pot, I passed Eric a wooden spoon and instructed him to release the steam while I disguise. I'm not proud, but hey, at least I'm now doing it myself! It's truly not that bad at all, and it feels so much safer than my age-old stovetop pressure cooker ever did.
Don't worry if you don't have an Instant Pot, though! I came yo' back. We've researched this curry on the stovetop as well because I demand everyone to be able to make these easy recipes at home! I haven't has been able to assessment this curry in a gradual cooker yet, but if any of you do, could you please leave a comment and tell us know how it goes? The charm of this curry is that you literally hurl everything( except the greens) into a container, arouse it, and cook. It couldn't be easier! Of direction, I wouldn't call this an genuine Thai curry by any means, but it's delicious and comes together swiftly on those hectic weeknights.
Anyway, if you have any questions about this recipe or the Instant Pot in general, please barrage away below! If I can't answer your question, maybe someone else can help by ringing in with their experience.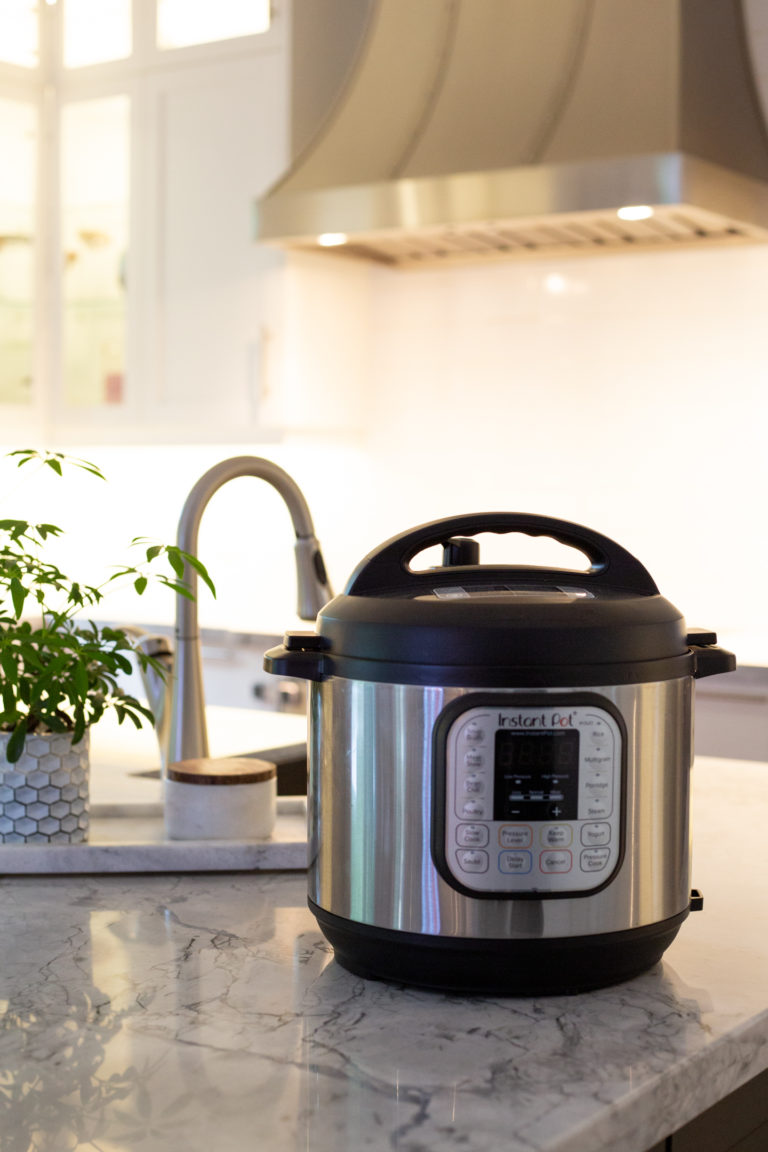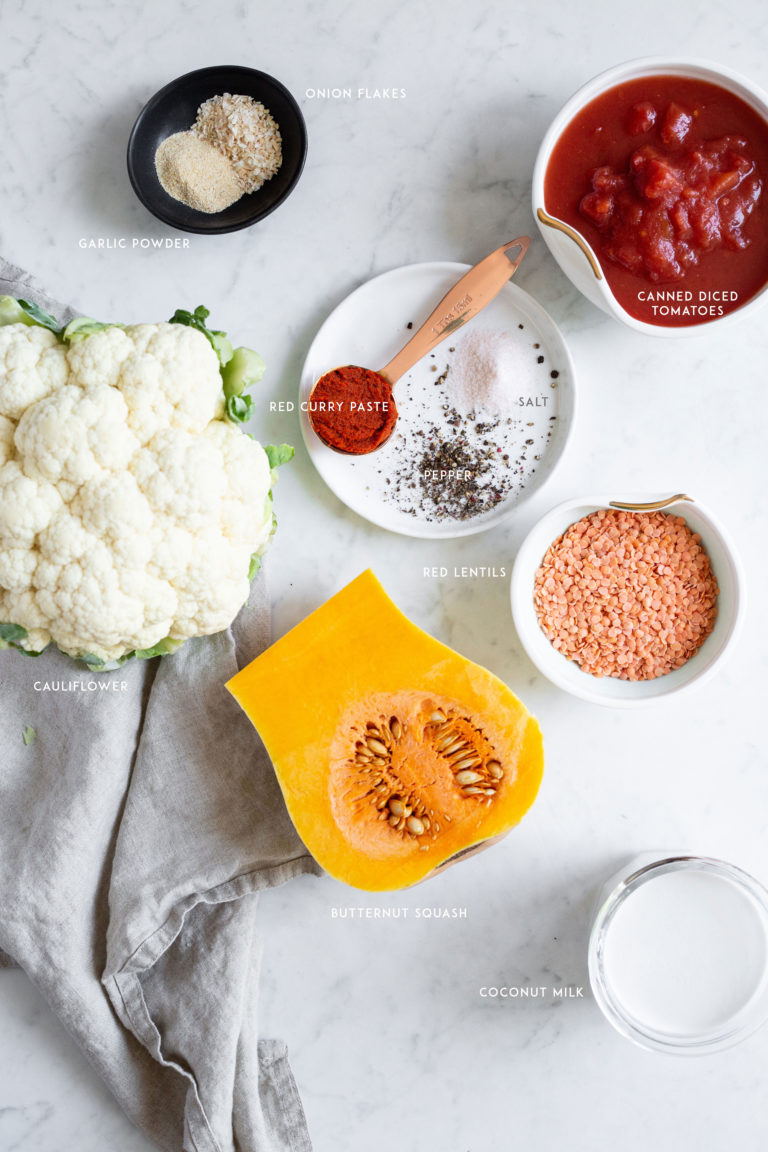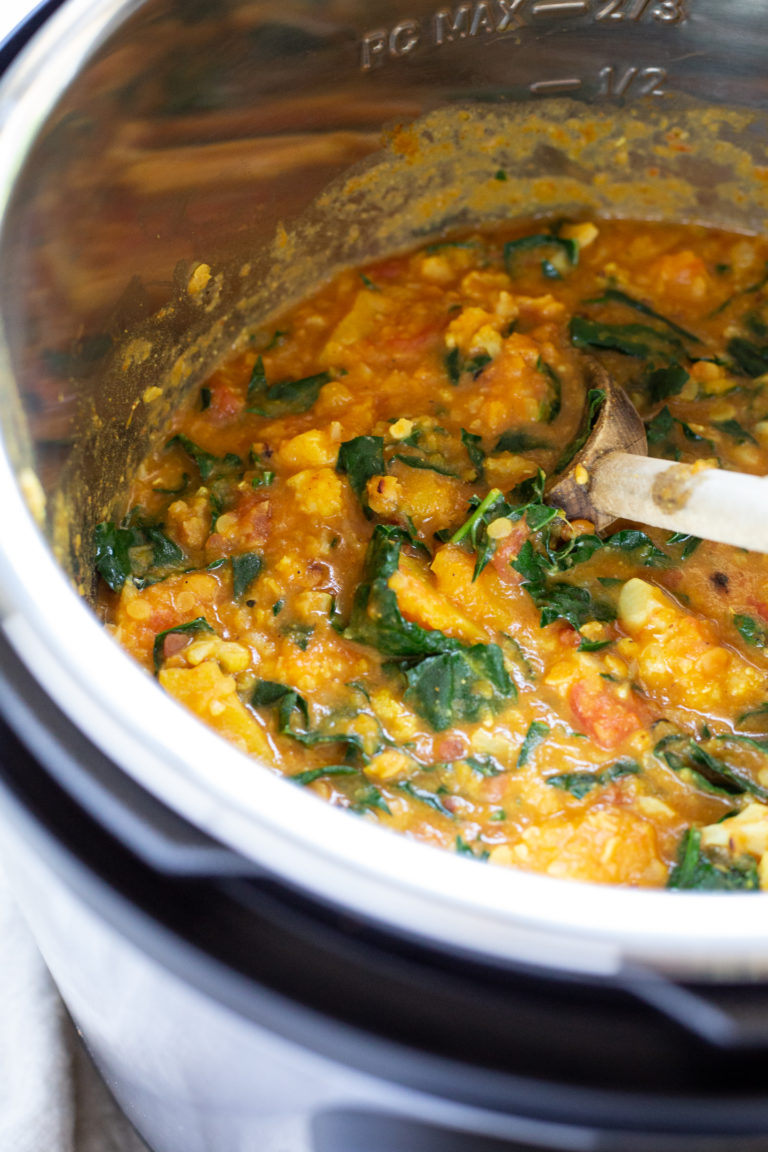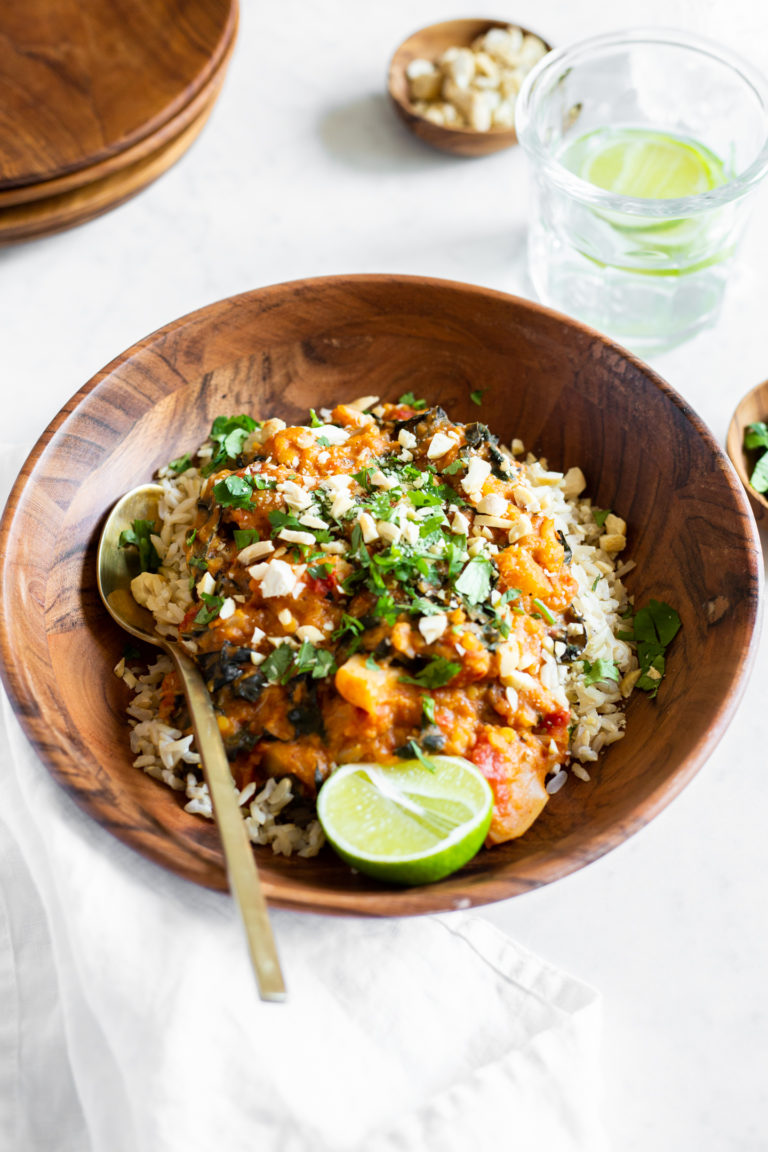 4.9 from 51 inspects
Instant Pot Cauliflower Thai Curry
Vegan, gluten-free, grain-free, nut-free, refined sugar-free, soy-free
I adored the soft, stew-like composition of this spicy curry and how serving it over a goblet of fluffy rice lends simply the right amount of chewiness! This dish is one of those crave-worthy comfort nutrients that I contact for time and again. I created this recipe out of a need for more go-to pantry dinner options that take advantage of my speedy brand-new Instant Pot electric pressure cooker. Not to annoy if you don't have one, though–follow my attitudes in the tip below to make this curry on the stovetop instead. It's important to follow the Instant Pot counselings carefully to evade overcooking the veggies. This recipe's directions( stairs 1 and 2) ought to have lightly revised as of January 10, 2018 to avoid some machines getting a burn show. This recipe is adapted from my 8-Minute Pantry Dal.
Yield5 1/2 bowls( 1.3 L) or 4 performs
Prep time1 0 Minutes
Cook time2 0 Minutes
Total time3 0 Instant
Ingredients:
For the curry: 1 tablespoon( 15 mL) extra-virgin olive oil1( 14 -ounce/ 398 mL) can ignite coconut milk1( 14 -ounce/ 398 mL) can diced tomatoes, with liquids* 2 cups( 260 g) chopped cauliflower florets( 1-inch patches) 2 cups( 340 g) rind and cubed( 3/4 -inch) butternut squash2 tablespoons( 30 mL) red curry paste ** 1 teaspoon( 7.5 mL) baked flaked onion *** 1/2 teaspoon( 2.5 mL) garlic powder3/ 4 teaspoon fine sea salt, or to taste1/ 4 teaspoon cayenne pepperLots of freshly grind black pepper, to taste1/ 2 goblet( 100 g) uncooked red-faced lentils2 goblets( 75 g) parcelled stemmed and finely chopped kale or chardServing suggestions: Cooked jasmine rice or speck of choiceFresh chopped cilantro leavesFresh lime juice
Tacks:
Add all of the curry ingredients( except the cherry-red lentils and kale/ chard) to the Instant Pot and incite until compounded. Include the red-faced lentils on top of the motley and gently press them into the liquid( do not stir the lentils into the concoction as this can result in a burn observation in some machines ). Secure lid in the fastening location and check that the Steam Release Handle is pointing to the "Sealing" position. Press the "Pressure Cook" button( or "Manual", on some machines) and determined the cook time to 5 minutes on high pressure. After 5 seconds you'll sound a couple beep and the screen will say "on". The cooking process has been engaged in! You can now move do something fun for about 10 to 15 hours while the curry concoct. You'll hear a few beeps when the timer is up. Immediately do a "Quick Pressure Release" to avoid overcooking the curry. I stand back and use a wooden spoon handle( never my hand !) to alter the Steam Release Handle to the "Venting" position to liberation the pressure. Once all of the pressure has been liberated, the swim valve will subside and you won't hear steam anymore. Carefully open the lid and stimulates the curry. To achieve a thicker quality, I like to mash a little bit of the curry with a potato masher, simply pulsing about 4 or 5 times around the flowerpot. You can also blitz it for a second or two with an submerging blender. Stir in the chopped light-greens until exhaustively compounded and reassuring the lid. Set the Instant Pot to the "Keep Warm" setting and allow the greens to shrivel for about 5 minutes in the curry. Press "Cancel" to turn the heat off and release the steam again, if there is reason, before lift the lid. Serve over rice or grain of select, if desired, and garnish with cilantro and lime. The lime juice establishes it a lovely brightness, but shun exploiting too much as it can overtake. I always add a disperse of salt and pepper before serving too.
Gratuities:
* The canned diced tomatoes that I use are quite "soupy" and liquid-y. If your can seems to be on the low-pitched aspiration of the liquid material, I would recommend including a 1/2 beaker of liquid to this recipe before cooking.
** I adoration this Thai Kitchen Red Curry Paste–it's rack stable and be coming back a small glass container. You can often find it in the international cuisine alley of grocery chains.
*** Dried flaked onion is less converged than onion gunpowder. Onion powder will work as a substitute if that's what you have on hand, but I would suggest using a smaller quantity( around 1/2 teaspoon) as it's more flavourful.
STOVETOP OPTION: Not to perturb if you don't have an Instant Pot as this recipe makes great on the stovetop more. Simply lend all of the ingredients except the kale( or chard, if working) to a large jackpot, conjure, and bring to a low-spirited boil over medium-high heat. Increase the heat to medium-low and simmer, plowed, for 25 to 35 times( contributing the kale/ chard during the last 10 minutes ), until the veggies and lentils are affectionate. Conjure the curry every five minutes while fix, and abbreviate the hot if necessary to prevent it affixing to the cup. Follow tendencies# 5 and# 7.
Note: Cauliflower amount has been changed from 2 1/2 goblets to 2 bowls as of Sept. 25/18.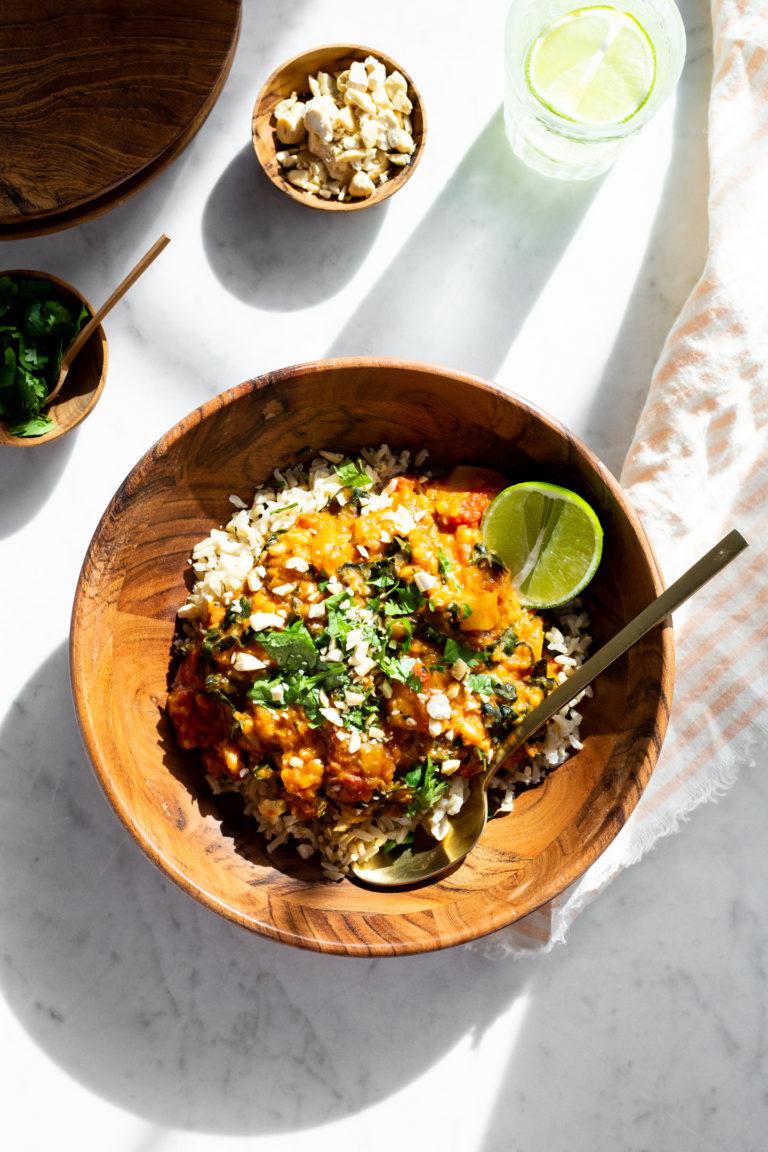 Comments( 250 ) | gathering fbs_click() u= location.href; t =d ocument.title; window.open( ' // www.facebook.com/ sharer.php? u= '+ encodeURIComponent( u )+ '& t= '+ encodeURIComponent( t ), 'sharer', 'toolbar= 0, status= 0, width= 626, height= 436 ' ); return specious ; Share on Facebook | Tweet | Pin It | Snapchat | Google +( c) copyright 2019 Oh She Radiates. All Liberty Reserved.